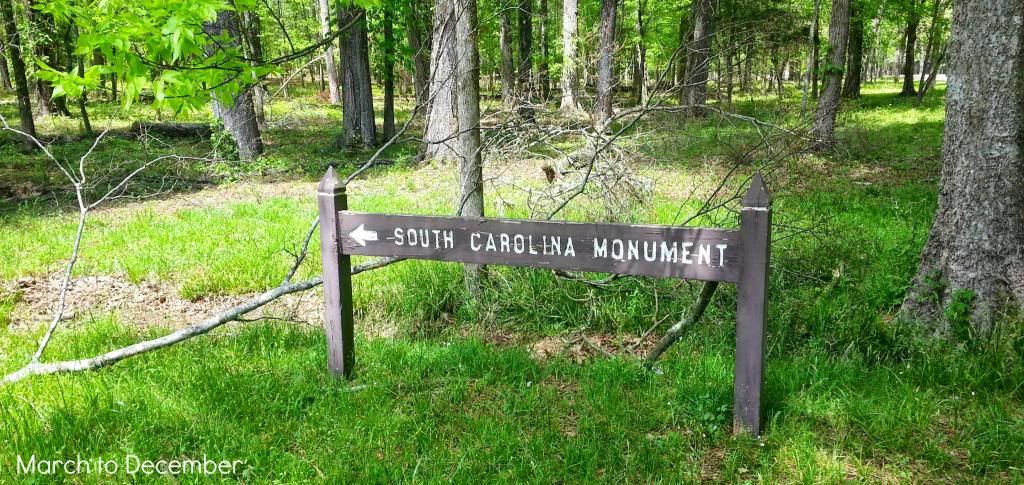 The sign entering into my favorite place
Hi!
So, I am all caught up and rolling pretty well with my project 52. yay, me!
So, like I said last week, I pretty much knew where I was going to go to take photos of week 17's prompt. I have many
Favorite Places
However, this is one that I just like to come to for me. It is beautiful. It is quite. Sometimes you can practically walk up to a deer if wanted. It is my place. Well, it is a government ran park...but it is my place. I enjoy going there to walk and just be!
Like last week ( I liked doing it), Here is Z's weekly photo as well!
So, Friday after lunch with the birthday boy, I went to my favorite place. Man!! It was a stunningly beautiful day. The sky was soooo blue and the green was so green. It was warm and it was quite. I was silly and forgot my walking shoes. However, I still had to go walk around. Into the woods and up and down the hill. I just love it here!!
Now, doesn't Z look handsome? The answer is, "yes!". lol. He picked this outfit out all on his own. Right down to his stunner shades! My
bestie
and I went to the playground last week with our boys. They all wore shark shirts. Unintentionally.
Because really, you should just be here & see this again!!
So, there you go. My favorite place and another week of my kid growing up!
So, next week is
MesSy
I got this one in the bag!! lol.
So, you know the drill. For those who don't:
- Leave me your link.
- Link back to here
(if you want the button, it's on the side)
- Leave love for anyone else who might partake in the fun!
*************
Click to
VOTE
|| Click to
LIKE
|| Click to
FOLLOW